Hailed as "one of our age's truly important composers"*, Frank Wallace is a rare artist whose wizardry on the guitar rivals the range and depth of his musical ideas in composition. Fanfare Magazine dubs him a composer with "an authentic expressive voice [and a] high standard of musical interest" who plays with "flawless technical proficiency". Great passion and a sense of humor infuse both his compositions and his performing. The American Record Guide calls Wallace's music for classical guitar "exciting, unpredictable, and fresh". READ MORE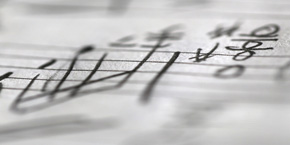 He's one of the most prolific composers writing for the guitar today…click here to explore a complete list of Frank Wallace's solo, song, and chamber works. Or purchase them (and read the stories behind them) at www.gyremusic.com.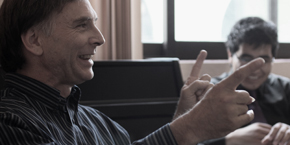 See for yourself why Stephen Griesgraber writes in Guitar Review: "… a brilliant collection of new repertoire performed by its composer, who happens to play with equal amounts of grace, sensitivity, and virtuosity."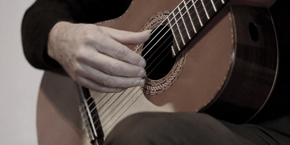 Hear a sampling of Wallace's compositions here. For his complete recordings and mp3's of his compositions, visit www.gyremusic.com.